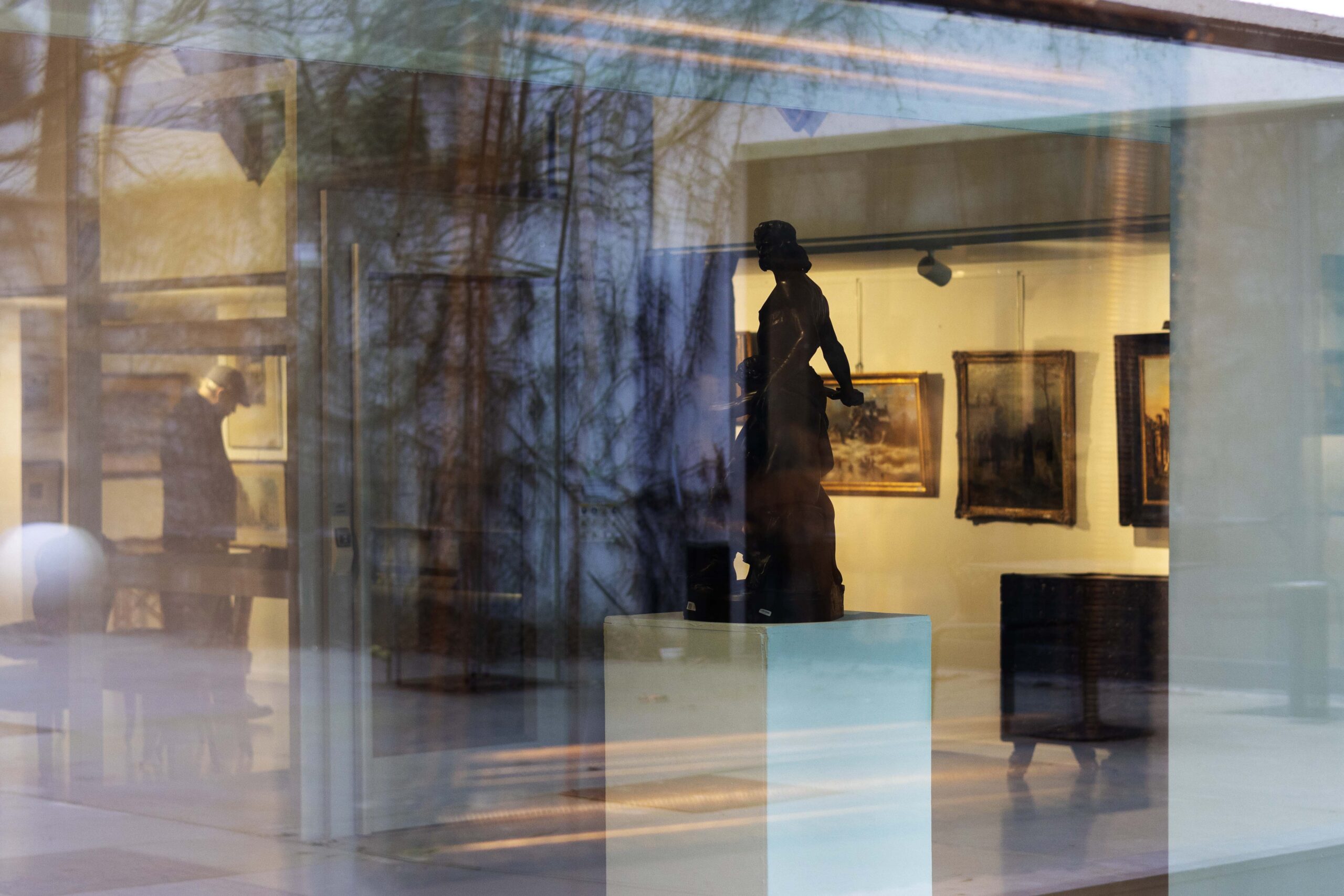 This season opener kicked off with a doubling of the estimate for an anonymous early 17th-century self-portrait by a painter. The portrait (lot 1), striking not only for its bold, confident gaze but also for its sense of detail (missing button, loose sleeve), was sold over the phone at €9000.
A canvas attributed to Sebastiaan Vranckx (lot 4) sold at €6000 and in the Antiques section an Amsterdam mid-18th-century longcase clock  with 'automaton ships' signed by Anthony Oostrom fetched €8000 (lot 32).
A 19th-century French gueridon (lot 149) then changed owners to sell at €7000, and bronze sculptures by Hippolyte Moreau (lot 73, res.: €4000) and Marcel Début (lot 74, res.: €9500) were also sought-after in this auction. From a small set of Napoleon III mantelpieces in Louis XIV or Louis XV style, lots 129 (res.: € 11000) and 131 (res.: € 6800) stood out in particular, but there was fierce competition especially for a small Directoire pendulum 'La nourrice africaine' (lot 123) which went away at € 16000 with an estimate of € 3/4000 over the phone.
The emphasis in this small auction was rather on 19th-century paintings, with the hammer price for a pendant of dancing noblemen and noblewomen by Polish Romanticist Ladislaus Bakalowicz, who emigrated to France, being the most striking (lot 109, res.: €15000).
A lover of classical antiquity, on the other hand, collected in his flat in Forest 'vedute' by master engraver Piranesi, 19th-century 'Grand Tour' artefacts based on the Greco-Roman period and a dozen Italian town and cityscapes, delicately painted in gouache. These included three by Swiss-Italian draughtsman Salomon Corrodi, which fetched prices between €3000 and €5200.
Closing we did in beauty with a late Ming bottle-shaped vase. For this lot (196), one of six bidders went as high as €24000 over the phone, or triple the estimate.
Payment & Collection
Payment
After the auction, you will receive a receipt by e-mail with the various payment methods (bank transfer/ credit card/ bancontact/ cash up to €3000).
Collection
By appointment and upon receipt of payment, you can come and collect your works between Monday 20 February and Friday 3 March, between 9-12am and 1-5pm and on Saturday 25 February between 10am and 1pm.
Parking
There is a loading and unloading zone in front of our door in the Verlatstraat, or you can park in one of the underground car parks nearby: parking Kooldok or Steendok (a 5-minute walk).