3 – 4 October: Classic vs. Modern auction
Bernaerts will kick off autumn with a diverse range of Old, Romantic and Modern Masters, mostly from a handful of private collections.
Hence, this auction includes the art collection of a prominent expert on antiques and applied arts in Belgium with some outstanding 17th-century drawings by Paul Bril, Cornelis Schut and Tobias Verhaecht, among others, or paintings by Adriaen van Utrecht, Louis de Caullery, Pieter Neefs and Abraham Govaerts.
Mainly porcelain, this collector has collected with an excellent eye for quality and taste. The Chinese porcelain, most of which was purchased from J. Van Goidsenhoven in the late 1960s, early 1970s, includes several fine Wangli and Kangxi pieces.
From an estate a sublime and dated still life with salt shaker by Pieter Claesz. (1597-1660) will be on offer. A magnificent Parisian mantel clock from the Directoire era, as well as an impressive 'pendule à cercle tournant' are some of the points-phare from the antiques section.
After these very classically inclined collections, the collection of the late ZERO architect Wim Van Opstal will also be put up for auction. Besides several lots of personal documentation, maquette material and literature on art and architecture, this session of over 80 lots consists of works by Bernard Aubertin (no fewer than 10 pieces), Jan Schoonhoven, Jan Henderikse, Paul Van Hoeydonck, Panamarenko, Erik Van Solm, Klaas Gubbels and Dan Van Severen, to name but a few.
In addition, it is almost l'embarras du choix with two magnificent bronze sculptures (such as Niobé, 1939) and three oil paintings by Constant Permeke, a small collection of Art Deco glassware by Gallé and Tiffany Studios, among others, two assemblages and a monumental work on plywood by Paul Joostens from the Lohaus collection/former Raoul Tyriard collection and a canvas work by Jean Miotte. Last but not least, a 1951 canvas by Karel Appel exhibited in Fréjus in 1990 and in Amstelveen in 2001 ('Het Kind in Cobra').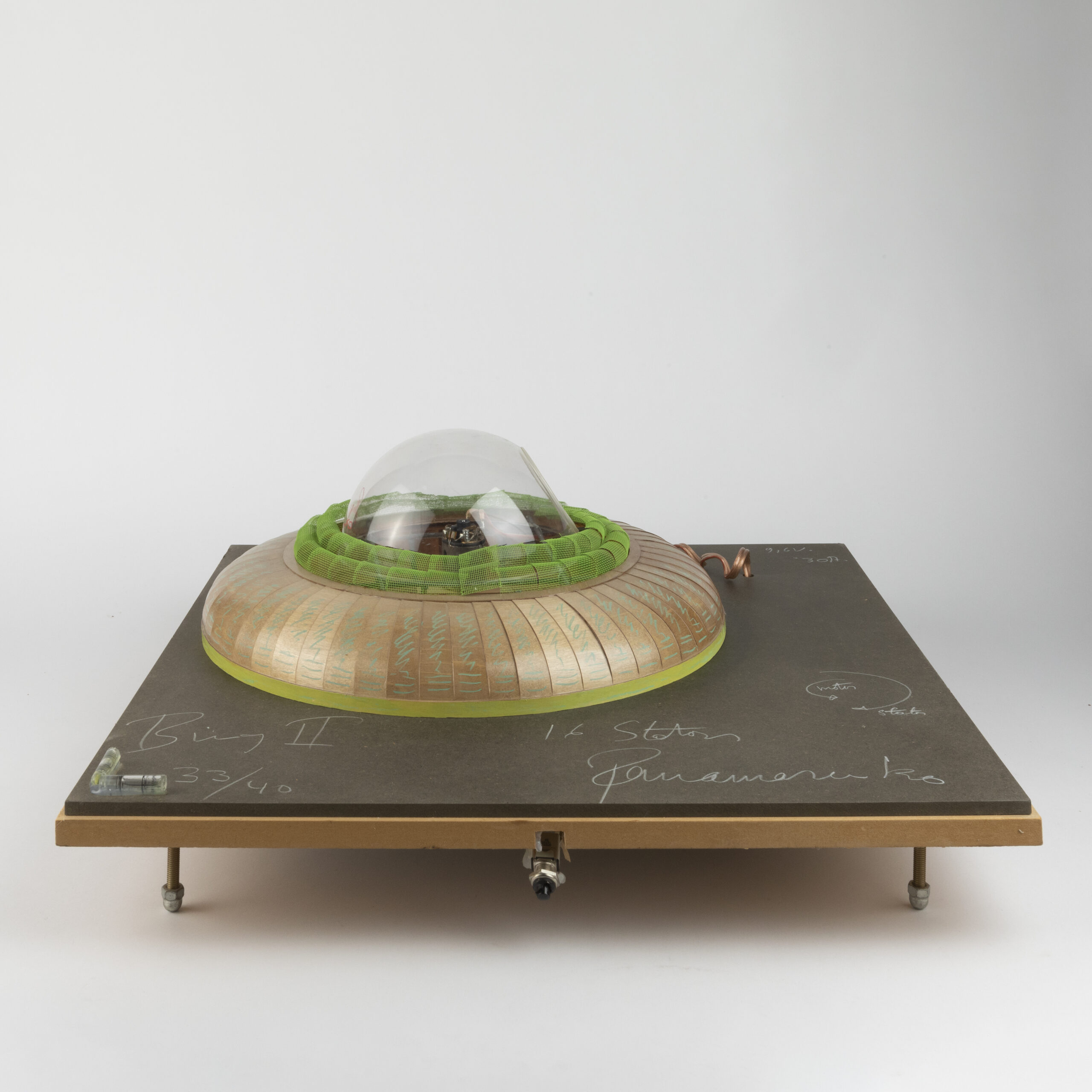 Parking
Nearby underground parking: Kooldok or Steendok (5 min walking distance)
Collecting your goods
By appointment and after receipt of payment from Monday 9 October to Friday 20 October (9.00-12.00 & 13.00-17.00) and Saturday 14 October (10.00-13.00).
Bidding
You can place bids in four different ways:
In our room Platform, Verlatstraat 18, Antwerp.
You receive a bid number after registration at the front desk, from 30 minutes before the start of the auction.
Commission = 25%
Online: you can submit a 'prebid' or you can bid along 'live' during the auction.
There are 3 platforms you can use: Bernaerts Live or the app 'Auctioneers Bernaerts', Invaluable of Drouotonline
During the auction, you log in to follow the auction live and to place your bids.
Commission = 28%
Place an absentee bid via the online catalogue or mail a completed form to info(at)bernaerts.be at the latest 12h prior to the live auction. The auctioneer will try to acquire your lot at the most advantageous price possible.
Commission = 25%
Request a telephone line via the online catalogue or mail a completed telephone bid form to info(at)bernaerts.be, at the latest 12h prior to the live auction. One of our team members will call you during the auction to bid live.
Commission = 25%